Burkina Faso, also known in its short-form as Burkina, is one of the emerging developing nations in Africa. It is a landlocked country, being surrounded by Mali, Niger, Benin, Togo, Ghana, and Côte d'Ivoire, in west Africa. Much of the country depends on agriculture, considering that about 90% of its population is engaged in agricultural works which consequently makes this sector contribute around 32% of the country's gross domestic product.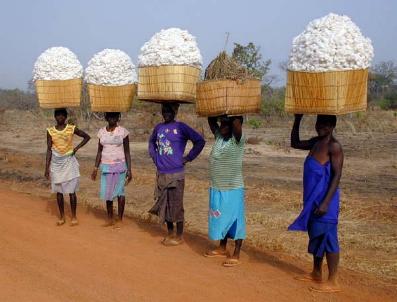 However, there have been dramatic reforms and increase of banking activities, micro- and macro-finances and generally favorable business conditions in Burkina Faso over the recent years. The country's business and economy is now one of the most flourishing in that part of Africa. The business sectors in Burkina Faso can be classified as follows: accounting firms, news agencies, banking, real estate agencies, consultancy, road transport, legal advisor, insurance, and tourism.
One of the best ways of doing business is through franchising and this has been successful in Burkina Faso.

There are several online sites that provide interested parties with several options on which companies to invest and franchise in Burkina Faso. To name, FranchisesforAfrica.com gives prospects a list of business and companies to franchise, their description and nature of operation, and the investment required. Companies listed here are essentially US-based. Here is their list of ten franchise business in Burkina Faso:
Computer Troubleshooters. Accordingly, Computer Troubleshooters is a leading provider of onsite computer services and IT consulting to small businesses and home users. Capital investment, as well as the liquid capital, required is $10,000 or less.
MaidPro. This company offers modern housecleaning services. Both capital investment and liquid capital cost $80,000 or less.
Anytime Fitness. Anytime Fitness is one of the world's largest and fastest growing, 24-hr, co-ed fitness franchise. Capital investment required is $150,000 or less, while liquid capital is pegged at $60,000 or less.
FROOTS Smoothies. This company is a quick service restaurant which serves healthy alternative to traditional fast food fare. Capital investment is $500,000 or less, and liquid capital is $50,000 or less.
Mathnasium. As its name suggests, Mathnasium is a learning center for Mathematics catering to children of different demographics. Both capital investment and liquid capital required cost $200,000 or less.
Juice Zone. This food franchise caters to the growing need for healthy, fresh-made food. Investment level is $50,000 or less.
Nerd Force. The company offers computer and technology services. Investment level is $20,000 or less.
Sensational Smile. This teeth-whitening company offers franchises with an investment level of $30,000 or less.
Sharkey's Cuts for Kids. Investment level for this kid's clothing and apparel business is $100,000 or less.
Marble Slab Creamery. This company specializes in super premium ice cream. Investment level is $250,000 or less.
The Franchisedierct.co.uk also publishes a list of UK- and European-based companies offering franchises in Burkina Faso. Based on their present lists, here are fifteen of the franchises with the lowest minimum investment.
Dolly Char. A unique management and domestic cleaning franchise, this company requires minimum investment of

£999.

LCF Clubs. This education center for children to learn Spanish and French costs a minimum investment of

£1,000.

Hotel Express International. Cost for this hotel discount travel franchise is

£1,200.

YourOwnStore. This marketing business has a minimum investment of

£1,800.

101 Friends. This boarding pet care company costs

£1,895 to franchise.

CENTRA Dyslexia. An education and training center to help others overcome dyslexia, the franchise is at

£

2,000.
T2Hole. For the golf lovers, this franchise costs

£2,000.

CityLocal. This home-based Internet franchise is requires minimum investment of

£2,900.

DriverPlan. This insurance service franchise costs

£4,950.

Active Web Design & SEO. Minimum investment is at

£4,995.

Pearly Whites. Minimum investment is

£4,995.

White Science. Another teeth-whitening business for

£4,995 worth of franchise.

Benzola Enterprises. Engaging in gift products, this retail franchise costs

£5,000.

The Video Inventory Agency. Minimum investment costs

£5,000.

Premier Sport. A sporting center to keep children fit and healthy, this business requires minimum investment of

£6,750.
For the latest franchising news and updates in Burkina Faso, you may regularly visit Global Investing Today. They provide real-time business and investment news by topic and by country.
See what others have to say about "Franchising Possibilities in Burkina Faso."